商品介紹
Philips Hue 41160 /30 Black Large Enrave Smart ceiling lamp
Philips HUE Enrave White 41160 Ceiling Lamp User Manual
Light up larger spaces, such as the living room, with the large Enrave ceiling light in black. It casts a subtle ring of light against the ceiling and powerful light downwards, filling the room with gentle shades of warm-to-cool white light.
Product highlights
Integrated LED
Bluetooth control via app
Includes dimmer switch
Add Hue Bridge to unlock more
Unlock full suite of smart light features with Hue Bridge
Add a Hue Bridge (sold separately) to your smart lights to experience the full suite of Philips Hue features. With a Hue Bridge, you can add up to 50 smart lights to control throughout your home. Create routines to automate your entire smart home lighting set-up. Control your lights while away from home or add accessories such as motion sensors and smart
switches.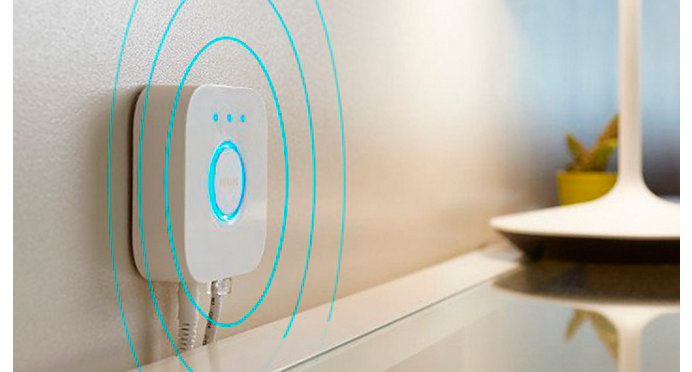 Set up hands-free voice control
Philips Hue works with Amazon Alexa and Google Assistant when paired with a compatible Google Nest or Amazon Echo device. Control multiple lights in a room or just a single lamp with simple voice commands.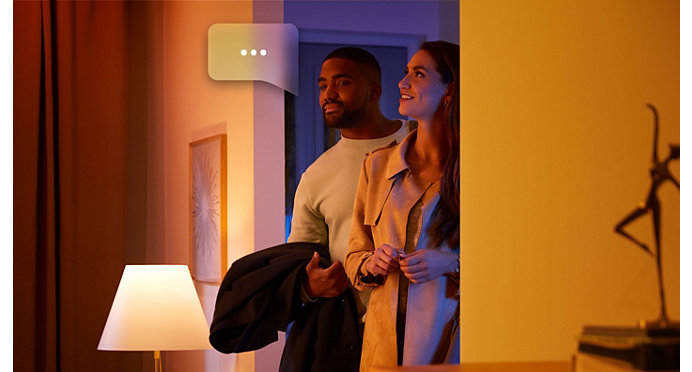 Set the right mood with warm-to-cool white light
Choose from over 50,000 shades of warm-to-cool white light to create the perfect ambiance in your home for each activity and time of day. Use bright, white light each morning to start the day energised and alert, or match your evening wind-down routine with a dim golden glow.
Optimised light recipes for your daily activities
Use the preset Philips Hue light recipes to fit your mood or activities throughout the day. Start your day with the bright white light of the Energise light recipe, or unwind with the subtle, soft light of Relax. Reading a book in the bath? Set the Read recipe for just the right light.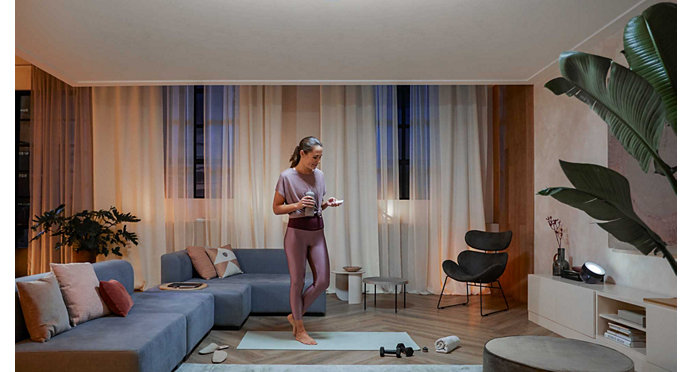 Control lights instantly
Get instant control over your Philips Hue smart lights with the Hue dimmer switch. With the touch of a button, your entire household can instantly dim or brighten the room, turn lights on and off, or set light scenes.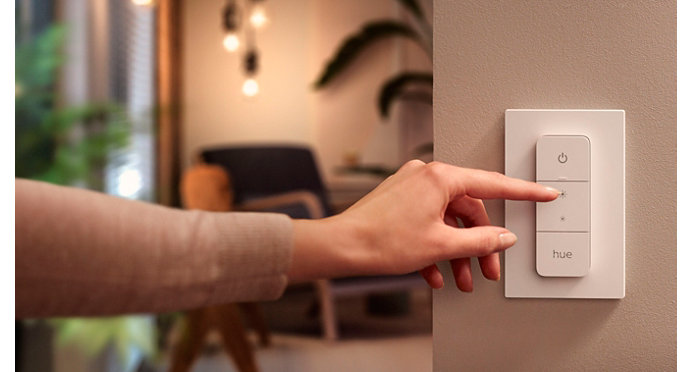 Specifications
Design and finishing
Colour black
Material metal  synthetics
Extra feature/accessory incl.
Dimmable with the Hue app and switches Yes
Miscellaneous
Especially designed for Living Room and Bedroom
Style Modern
Type Ceiling light
Product dimensions and weight
Height 8.4 cm
Length 42.5 cm
Width 42.5 cm
Service
Warranty 2 year(s)
Technical specifications
Lumen output at 4000K 4,300 lm
Lifetime up to 25,000 h
Bulb technology LED
Light colour 2200-6500 Hue White Ambiance
Mains power 50-60 Hz
Fixture dimmable Yes
LED Yes
Built-in LED Yes
Number of bulbs 1
Wattage bulb included 33.5 W
IP code IP20
Class of protection I – earthed
Replaceability of light source
Replaceable LED light source by a professional
Replaceability of control gears
Replaceable control gear by a professional
Lumen output at 2,700 K (out-of-the-box setting) 3,300 lm
User manual
No manual available
Disposal of the product
At the end of (economic) life, dispose the product according to local rules and do not dispose the product with regular household waste. The correct disposal of your product will help prevent potential negative consequences for the environment and human health
Dismantling
Dismantle Instructions