商品介紹
User Menu
See the difference between Hue Play Bar and Hue Gradient TV strip

Experience the thrill of the cinema at home with the Philips Hue Play gradient lightstrip. Get multiple colours of light that react to the content on your screen. Attach to 55" to 65" wall-mounted or standing TVs with the included mounts.
Philips HUE Play Gradient 介紹
Product highlights
Hue Gradient Made for 55" TVs
Includes power supply and mounts
Blends white and coloured light
Requires a Hue Bridge and Hue sync box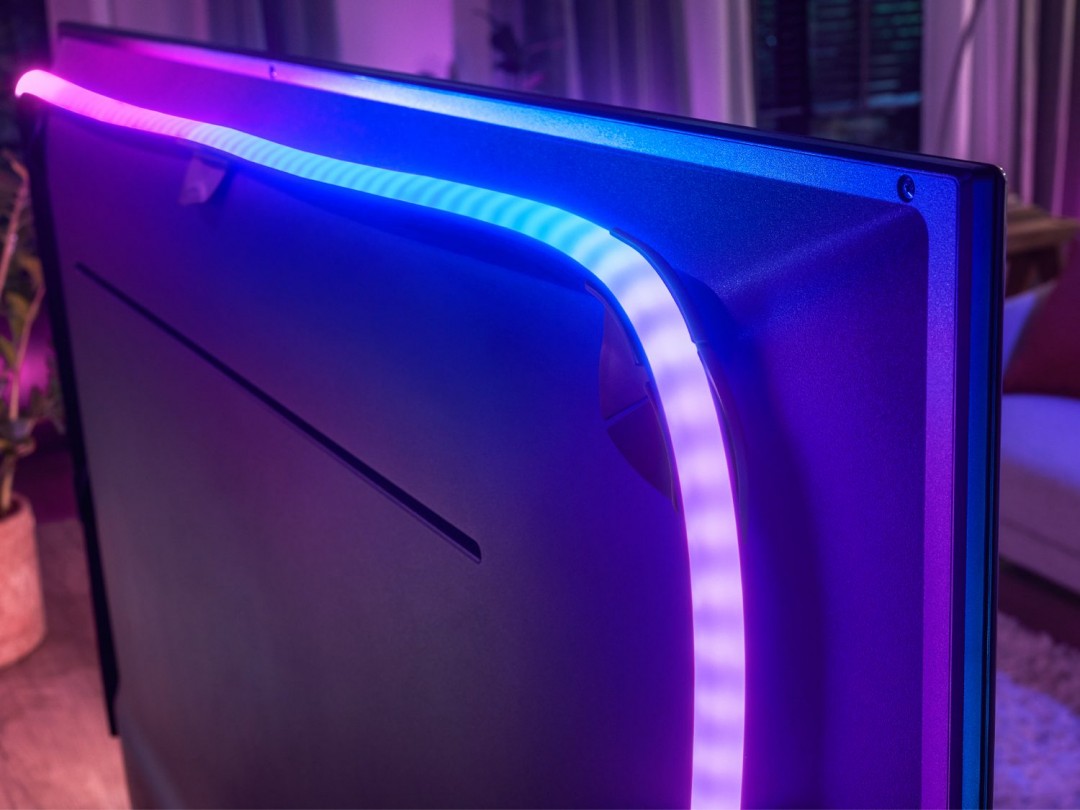 A halo of reactive light
Attach to the back of your TV, sync your lights and get a totally immersive film, TV, gaming or music experience.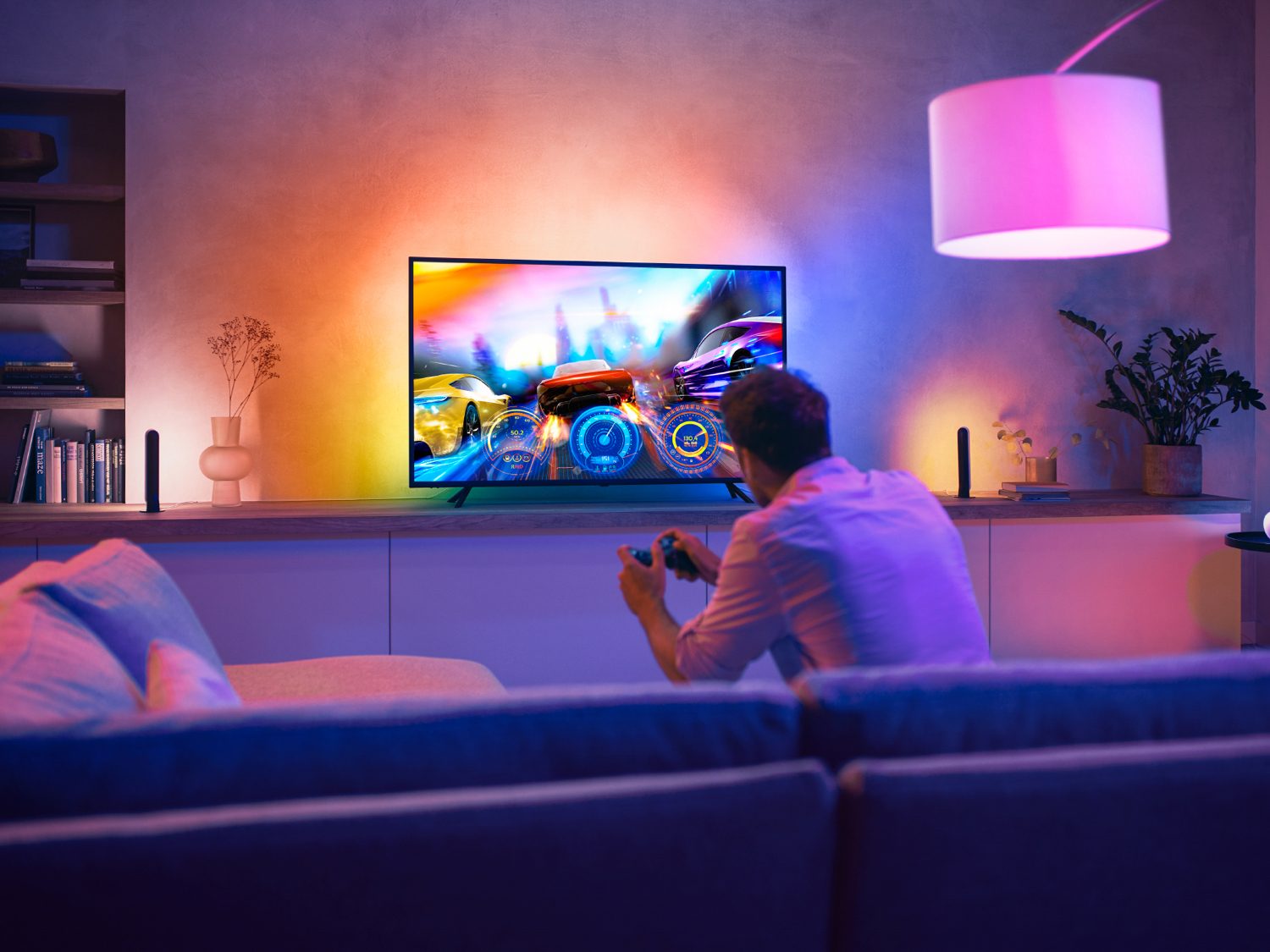 Supercharge your surround lighting
See your media in a whole new light
Whether watching the latest blockbuster or binge-watching your favourite programme, you can fill the living room with dynamic, reactive light.
See the music you love
Hear the beats, feel the light, see the music: with surround lighting, your lights will dance along with your favourite song.
Bring video games to life
Beating a boss? Racing around the track? On a quest to save the world? Whatever the objective, you can bring your in-game actions to life.
Play gradient lightstrip requires:
HJUE bridge
Hue Play HDMI Sync Box
Control your way
Use a Hue app, your voice or smart accessories to control your set-up.
Personalise with the Hue apps
Use both the Hue app and Hue Sync mobile app to completely personalise the entertainment experience by adjusting the speed, brightness and intensity of the lights.
Go hands-free with voice
Control the Play gradient lightstrip with your voice using smart home assistants, such as Amazon Alexa, Apple HomeKit and Google Assistant.
The perfect pair
The Play gradient lightstrip is the perfect companion to the Hue sync box, which gives you lights that dance, flash, dim and brighten in sync with the content on your TV screen.
Easy to install
The Play gradient lightstrip comes in three sizes and includes mounting clips, making it easy to attach to the back of any TV of 55″ and larger.
Blend multiple colours of light
Colours flow naturally into one another, blending together and shining against the wall for a unique effect behind your TV.
Specifications
Design and finishing
Colour black
Material silicone
Environmental
Operational humidity 5% <H<95% (non-condensing)
Operational temperature -20°C to 45°C
Extra feature/accessory incl.
Colour changing (LED) Yes
Diffused light effect Yes
LED integrated Yes
Guarantee
2 years Yes
Lightstrip
Colour temperature 2000-6500 K
Cut-ability No
Extendibility No
Input Voltage 220V-240V
Max. standby power 0.5 W
Wattage 20 W
Power consumption
Wattage 19 W
Product dimensions and weight
Height 1.6 cm
Length 216.5 cm
Width 1.7 cm
Service
Warranty 2 year(s)
Technical specifications
Lifetime up to 25,000 h
Lifetime 25000 h
Total lumen output fixture 1100
IP code IP20
Class of protection II – double insulated
What's in the box
Power adapter 1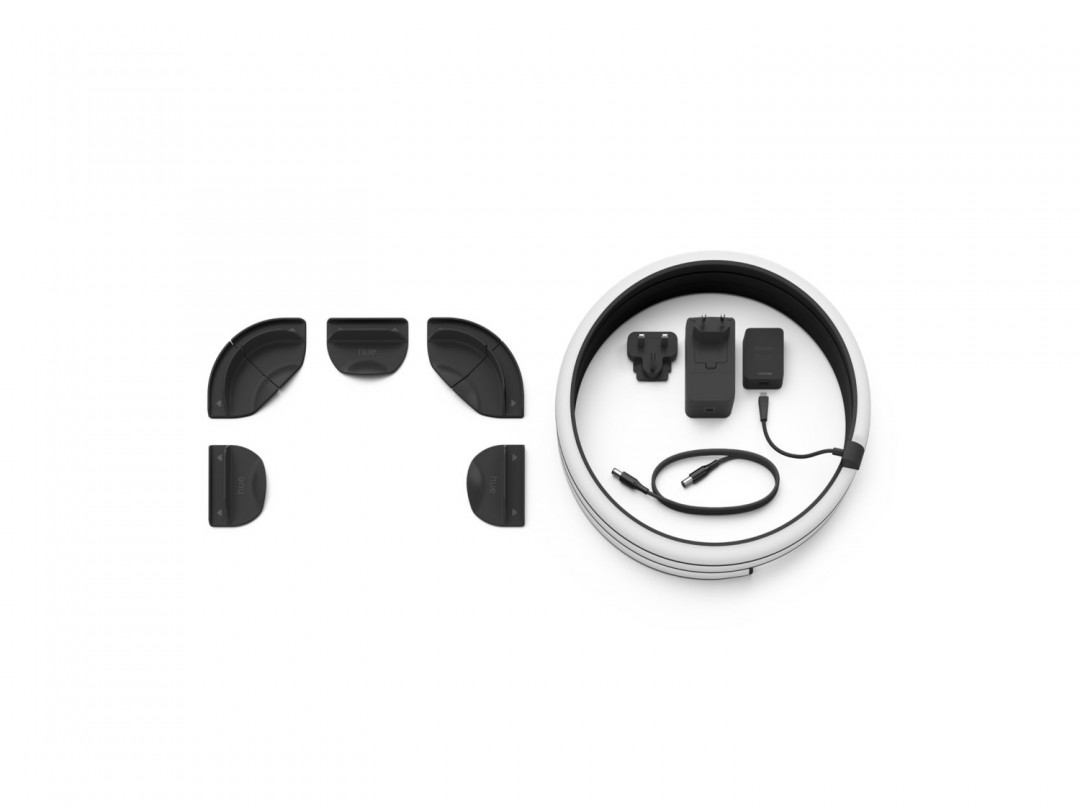 Packaging dimensions and weight
EAN/UPC – product 8718699784751
Net weight 0.387 kg
Gross weight 1.343 kg
Height 14.000 cm
Length 29.000 cm
Width 29.000 cm
Material number (12NC) 929002422701