折扣!
產品 Products > 簡約天花燈 Simplicity > PHILIPS HUE Smart Lighting 飛利浦 HUE 智能燈飾 > 飛利浦 LED 天花燈 PHILIPS LED Ceiling Light > 智能燈飾 Smart Lighting
61040/31 HUE "DRUMLIN" 28W (=125W) LED 40k Plastic Ceiling Light *不包括HUE Dimmer & Bridge Exclu.(Display陳列品)
Brand: PHILIPS HUE 飛利浦 HUE 智能燈
PHILIPS HUE MUSCARI 61040 Ceiling Lamp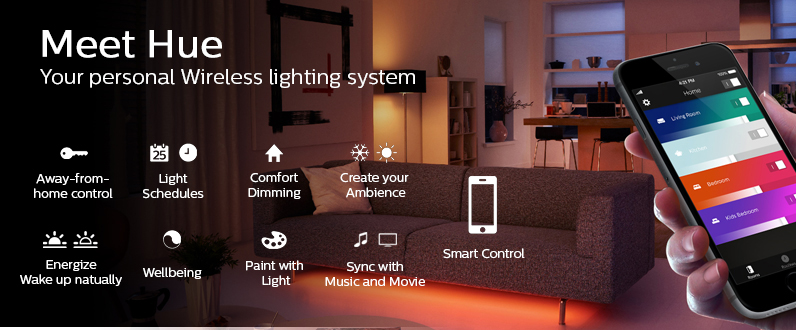 Design and finishing
Material : metal
Colour : Plastic copper
Technical specifications
Mains power : Range 220 V – 240 V, 50-60 Hz
Bulb technology : LED, Safety Extra Low Voltage
Wattage bulb included : 28 W
Equivalent to normal output : 250 W
Lumen : 1800 lm
Lifespan : 15000 hrs.
Light color : 4000k by (Dimmer Switch *Exclu.)
Fixture dimmable : Yes, through HUE dimmer switch inclu., *HUE Bridge Exclu.
LED : Yes
Built in LED : YES
IP code : IP20
protection against objects bigger than 12.5 mm
no protection against water
Extra feature/accessory incl.
The HUE Bridge Excluded or HUE dimmer switch is required for dimming
Product dimensions
Height : 1120 mm
Length : 416mm
Width : 416mm
Net Weight : 2.400kg
Service
Warranty : 2 year(s)
Miscellaneous
Style : Contemporary
Type : ceiling lamp
Light that matches your moments
The Philips Hue muscari light provides you with dimmable warm to cool white LED light to match your daily moments. Connect via the Hue bridge (not included) to your home WiFi network for effortless control via your smart device.
---
4 light recipes for your daily activities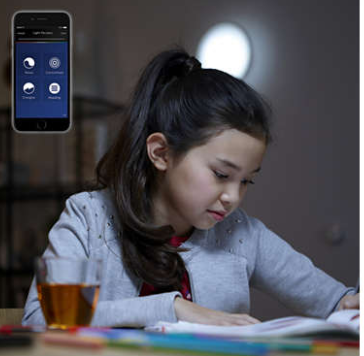 Get the best light for whatever you do. Philips Hue has captured the optimal light for your daily activities in 4 light recipes. "Energize" bathes you in cool and vibrant light for that extra boost. "Concentrate" enables you to focus and get your work done with finely tuned bright white light. "Read" gives the optimal warm white light that does not strain your eyes – perfect for that good read. "Relax" helps you to unwind with a soft glow of warm white light.
---
Advanced ambience creation with warm to cool white light
Set the right ambience for any moment with a range of beautiful, natural white LED light. Use the app on your smart device to set any shade of white light, from cool energizing daylight (6500K) to relaxing warm white light (2200K).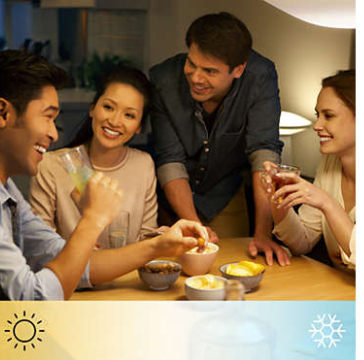 ---
LightDuo for double the Hue experience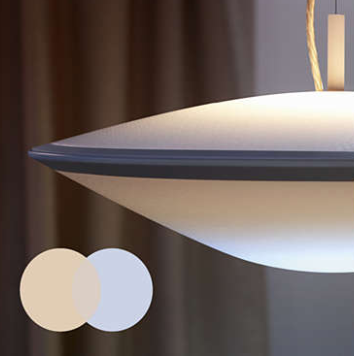 This Philips Hue light has two integrated independent light sources, so you can mix warm and cool white light to match your moment and set functional lighting for your activity at the same time.
---
Effortless and smooth dimming without rewiring your home
Adjust the brightness of your Philips Hue lights easy and seamlessly via your smart device. No need to rewire your home or install a wall dimmer.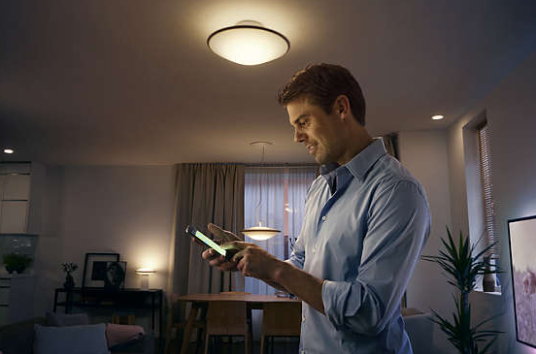 ---
3D texture for sparkling light effect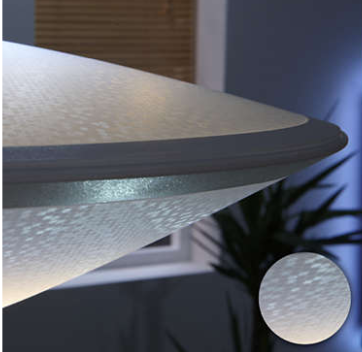 Hue Phoenix has a 3D texture that enhances its looks and gives a pleaseant diffusion of light. The surface of the lamp is covered with a hexagonal pattern that captures and reflects light, which creates a sparkling effect. The effect changes depending on your viewing angle, making Hue Phoenix a dynamic and eye-catching piece of decoration in your home, even when the lights are off.
---
Full control from your smart device with extended features
Connect this Philips Hue lamp with the Hue bridge and discover the full range of lighting possibilities. Control the Hue lamp wirelessly from any iOS or Android device via the Philips Hue app or any third party app developed for Hue. Set timers, notifications, alarms, geofencing for soft security, and sync to your entertainment system for the full Hue experience.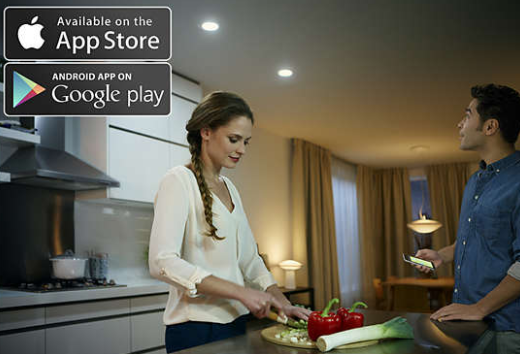 ---
Always up to date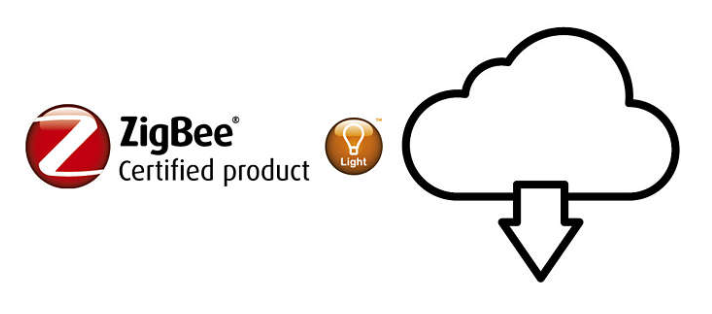 Philips Hue is based on ZigBee, a low power, safe, and reliable technology to control your lights. New features and improvements are continously added to the system. Updates to both software and firmware are done wirelessly and seamlessly directly to your Hue product.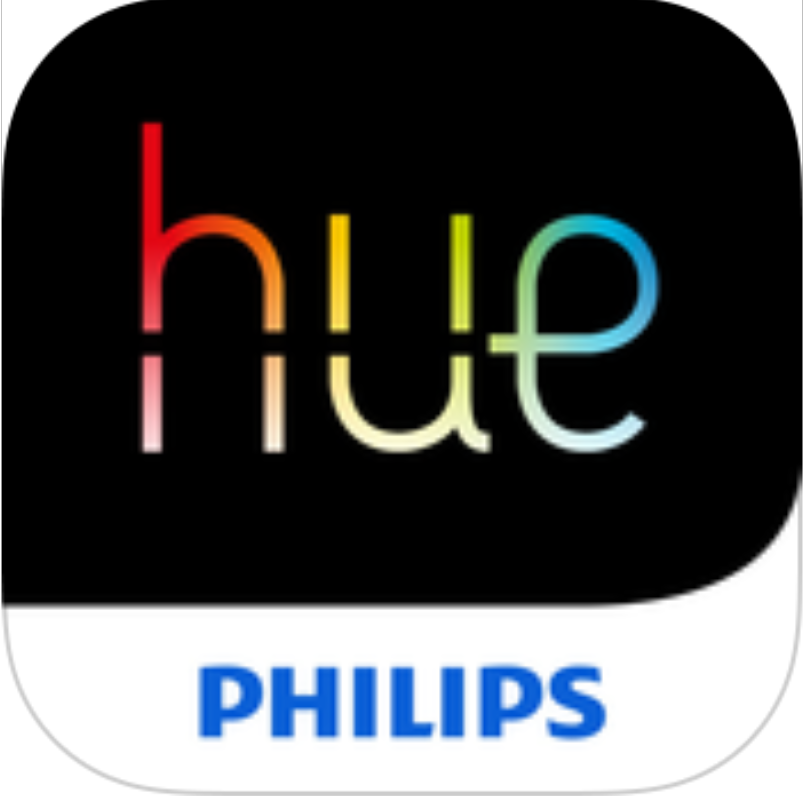 Philips Hue Apps – It is FREE!
Meet the hue app. The amazing way to control every Philips hue product in your home. All in the palm of your hand.
With hue, you'll see light in a whole new way. It lets you set the ideal lighting for every occasion. It's clever, intuitive and connected. It's a whole new experience.
We call it PERSONAL WIRELESS LIGHTING.
PERSONAL
Hue lets you express who you are, through the way you light your home.
WIRELESS
Hue can be wherever you want and you can access it whenever you want. Any room. Any space. All wirelessly, through your smart device.
LIGHTING
At its heart, hue is a lighting solution for the home. It's functional and practical. But it can also be emotive and inspiring. It'll change the way you think about home lighting. Forever.
REQUIREMENTS
Philips hue starter pack (bulbs + Bridge; Bloom + Bridge; Iris + Bridge; LightStrips + Bridge). Single bulbs, Friends of hue lamps, and hue tap can then be added, up to a maximum of 50 products per Bridge.
We want you to fully enjoy hue, but before start enjoying please read the privacy policy (http://www.meethue.com/privacy) and accept our terms and conditions (http://www.meethue.com/terms). If you have any questions or concerns, please have a look at our FAQ on meethue.com or contact us via the website. We are ready to answer your questions.
其它資訊
| | |
| --- | --- |
| Brand 品牌 | PHILIPS Lighting Netherland |