商品介紹
Philips Wiz 5 inch smart Recessed downlight 10W led White Ambiance+RGB 黃白光+彩色 -Bluetooth
Philips Downlight RGB 6.5W 4″ Smart Wi-Fi Wiz Connected Recessed Downlight
* Smart full color light
* Scene setting
* At home and away control
* Home lighting automation: set schedules to suit your lifestyle
* Download the free WiZ app for Android or iPhone to start using your smart lights
* Not compatible with the Philips Hue app
WiZ Youtube Tutorial 教學
WiZ Technology Introduction
WIZ APP
WIZ Support
EASY TO INSTALL & SHARE
Everyone can enjoy the WiZ experience.
Easy plug-and-play. Works with your existing Wi-Fi.
WiZ works with your existing Wi-Fi router, no additional gateway is needed. Simply plug in your new light, download the WiZ app and you're ready to go!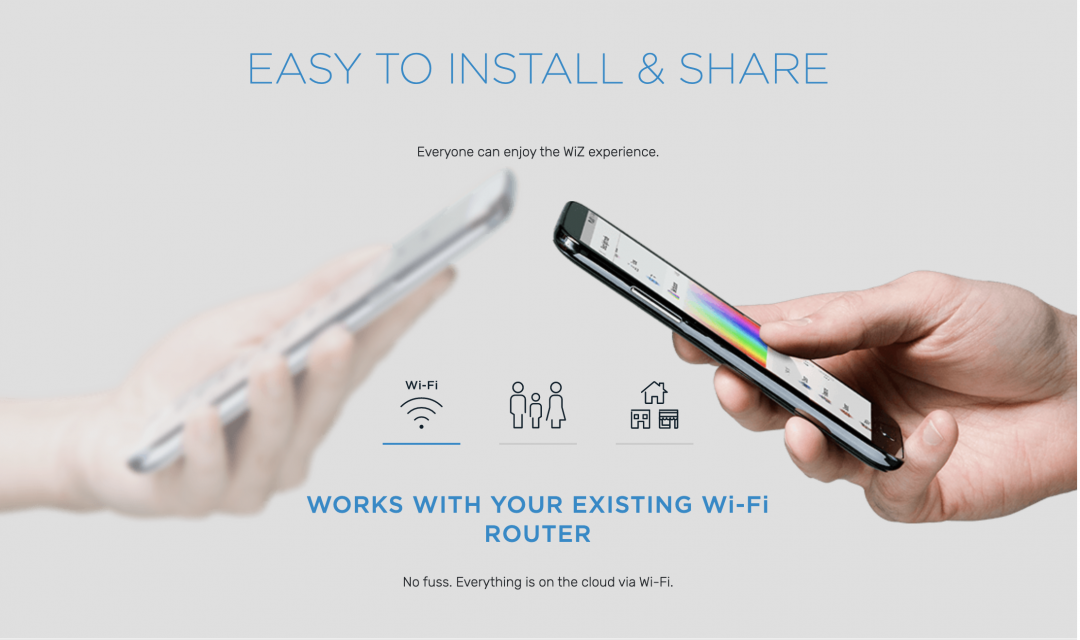 WORKS WITH YOUR EXISTING Wi-Fi ROUTER
No fuss. Everything is on the cloud via Wi-Fi.
Energy monitoring
The WiZ app keeps records of the energy consumption of your lights. View your weekly or daily report and plan your lighting wisely for optimised energy consumption at home.
Automate your light with schedules
Automate the lights to fit your daily or weekly routines. Schedule your light to turn on before you arrive home and keep it off when not needed.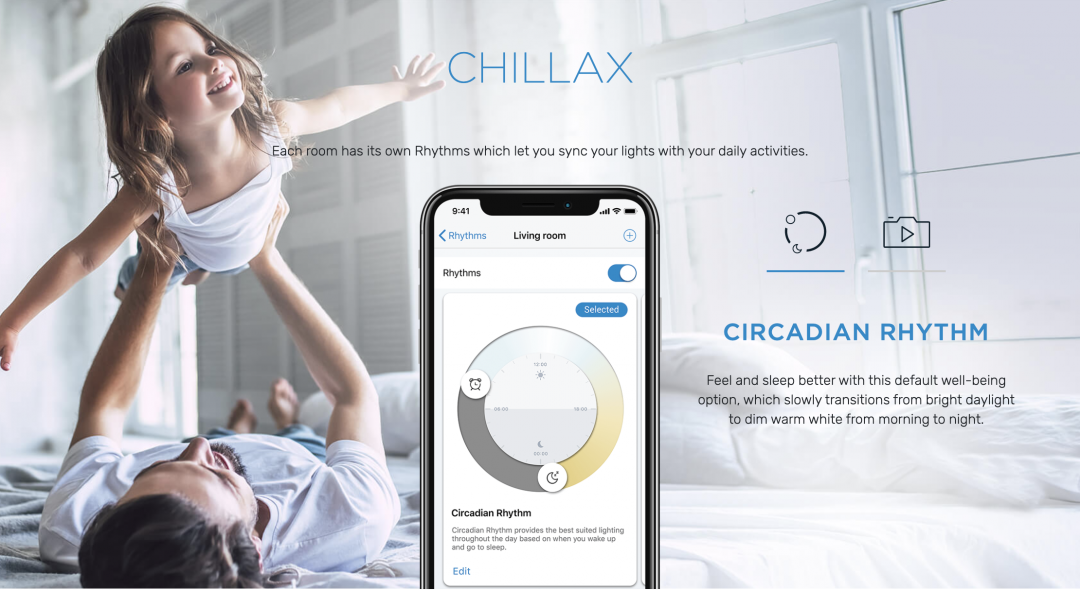 MULTI-USER
Your lights are typically used by more than one person. Let them have the same full control that you do – without the hassle of setting everything up from scratch.
Control from anywhere with your smartphone.
Control your WiZ lights wherever you are with smartphone. No need to worry if you've left your lights on before leaving home. WiZ app is available for iOS and Android.

Tunable warm to cool white and preset modes
Choose from a wide range of energising cool white to soft warm white, or simply select from the preset modes such as Focus and Relax to create the best ambience for your activities.
MULTI-LOCATION
Whether you have multiple homes, want to control your lights in the office and at home, or have simply been given access to control the lights at a friend's house, it's all done within one app, one profile.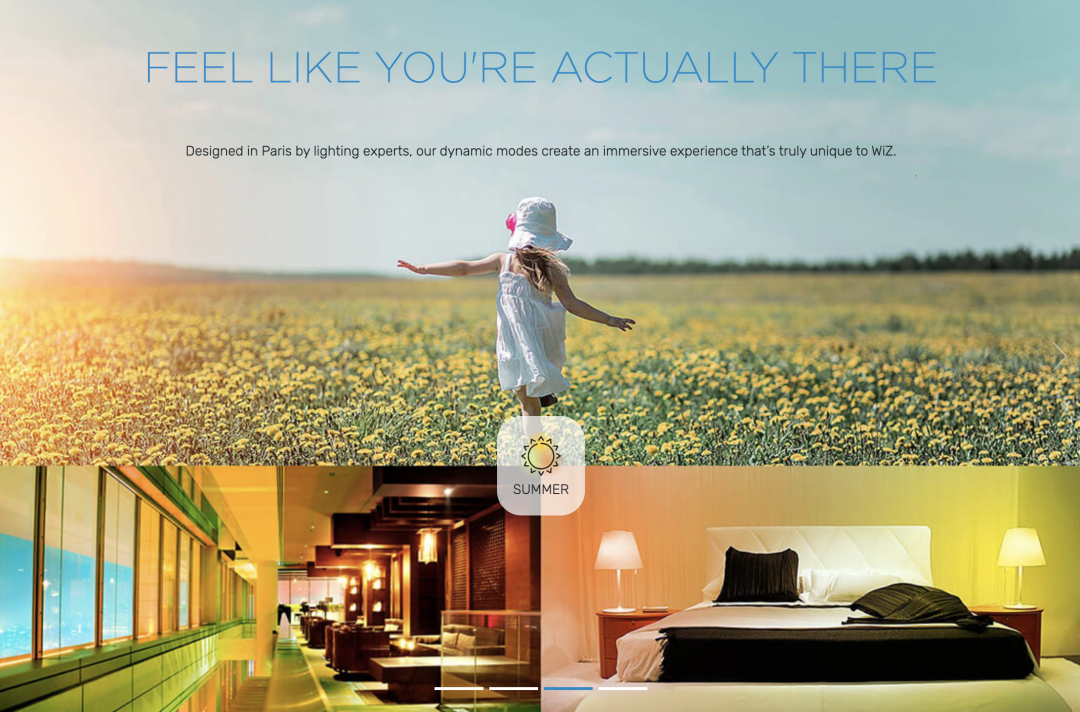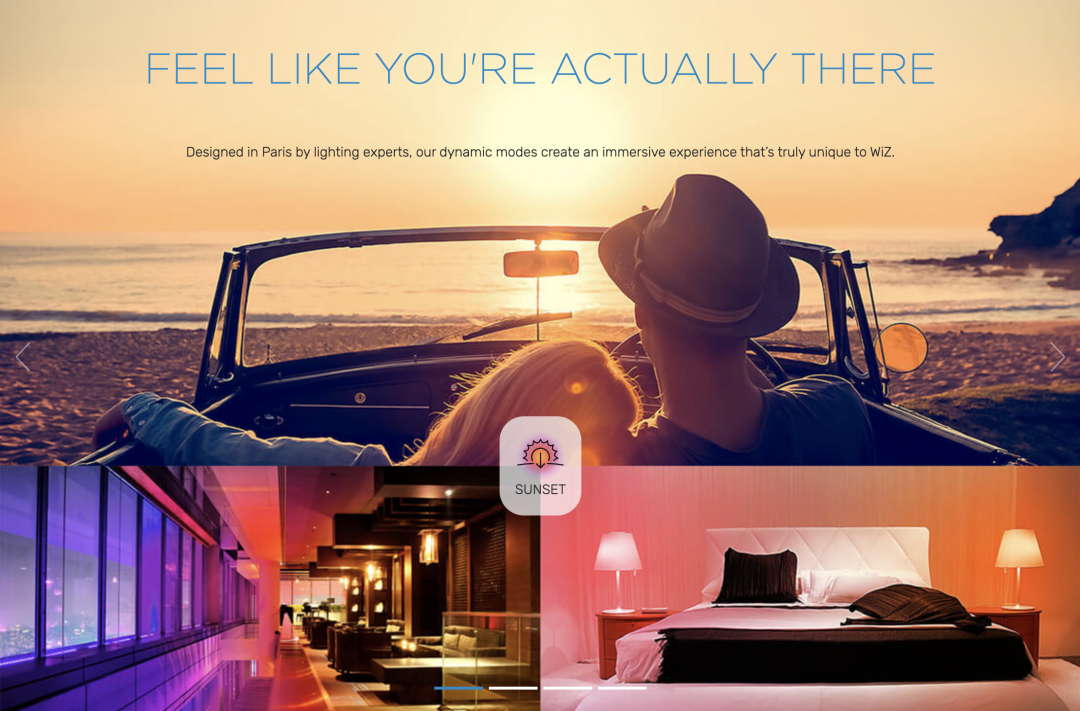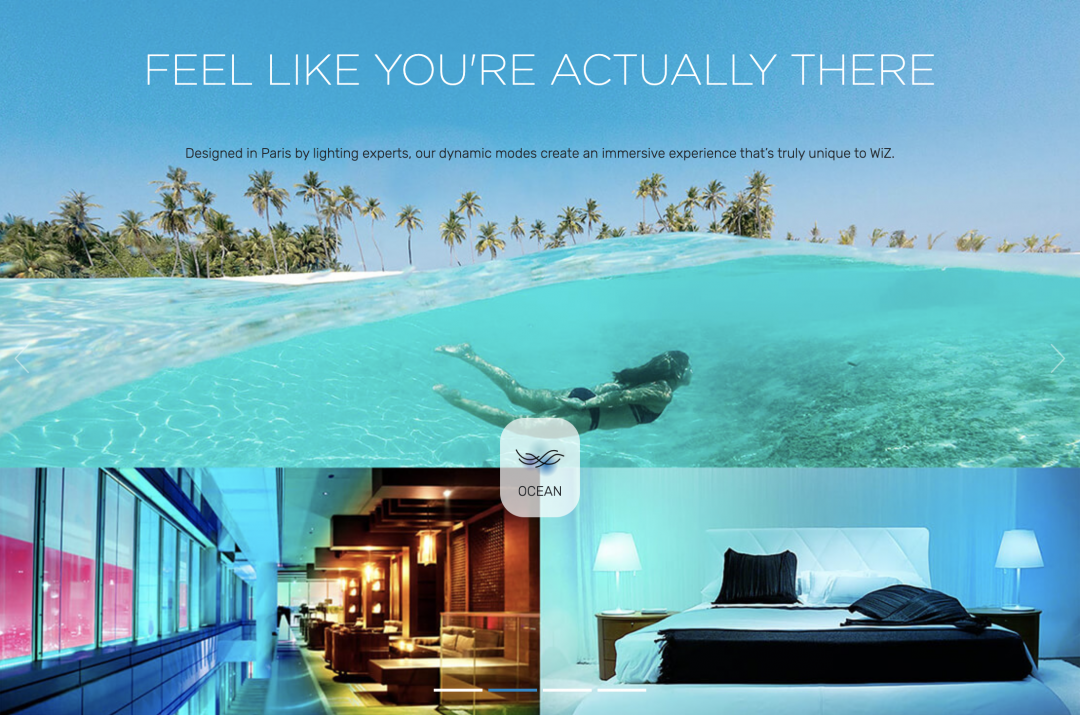 INTEGRATIONS
Automates your lights so you can spend more time doing what matters to you.
Smart dimming via app, voice or dimmer
Dim your lights to your desired brightness level via your smartphone, the WiZmote or your voice. No need to install an expensive dimmer.
Customise Scenes with preset dynamic light modes.
Mix different colour and white lights modes to create the perfect light ambience for your daily moment. Save it and call it out at any time with app, WiZmote or voice.
Voice control with Google Assistant, Alexa or Siri Shortcuts
Get hands-free control of your lights by using your voice and Google Assistant, Amazon Alexa or Siri Shortcuts. Use simple voice commands to turn lights on or off, brighten and dim, change colour and set custom light Scenes.