商品介紹
會員可專享飛利浦燈飾公價折實$704,請即按鍵登入
Philips Hue GO Bluetooth – Wireless HUE Partner
Download Leaflet Here
在您的系統中加入具有白色和彩色燈光的飛利浦 Hue Go。Go 採用透明外殼的優雅設計。無線可攜的充電式設計,可使用達 3 小時。透過 Hue 系統或產品上的按鈕即可操控
可攜式
Light any moment, anywhere
Connect light to your daily life and move it around the way you like it. Hue Go is the most versatile light in your home.
Portable light
Light spaces in new, creative ways and still enjoy all the features of Philips Hue. Simply detach Hue Go from the mains, and it becomes a portable light you can carry in and around your home. Although Hue Go is not waterproof, it is designed to withstand high humidity. Play with light your way, limited only by your imagination.飛利浦 Hue Go 是您家中用途最多樣化的燈光。插到電源插座時,可用彩色光和白光來彩繪您的牆面。從電源插座拔下後,飛利浦 Hue Go 就變成可攜式的主調燈具,帶著它為您的活動營造最佳燈光。採用充電式內建電池供電,電力可維持長達 3 小時。在可攜模式下,您可以使用智慧型裝置全面控制飛利浦 Hue Go。內建智慧電池管理可確保最長使用時間。雖然飛利浦 Hue Go 並無防水功能,但其設計可抵抗高濕度。
Control your way
Control Hue Go wirelessly from any iOS or Android device via the Philips Hue app or any third party app developed for Hue. Set timers, notifications, alarms, geofencing and more.
No smart device at hand? No worries. You can also control Hue Go conveniently with the on-product control. Simply press the button to browse through the seven preset light settings: warm white light, cool daylight, and 5 natural dynamic effects, or pick your favorite color via the color loop function.
Natural dynamic effects
Enhance special moments with living light. Hue Go has 5 patented natural dynamic effects: Cozy Candle, Sunday Coffee, Meditation, Enchanted Forest, and Night Adventure. Each dynamic effect has its own mix of colors to set the right mood.
Ultimate wake-up experience
Thanks to deep dimming, Hue Go helps you to wake up fresh and energized in the morning. The gradually increasing light intensity gives you the feeling you are waking up from daylight in a gentle and natural way.
Connected to you
When connected to the bridge, Hue Go supports all the Hue connectivity features. Enjoy light effects synced to your favorite music. Extend your AmbiLight TV experience to the whole room. Lift your gaming experience to the next level via third party apps. The possibilities are endless.
Extra feature/accessory incl.
Color changing (LED) Yes
Diffused light effect Yes
Dimmable Yes
On/off switch on article Yes
Perfectly suited for ambiance creation Yes
Portable Yes
Power adapter included Yes
PowerLED lamp(s) included Yes
ZigBee Light Link Yes
Technical specifications
Lifetime up to 20,000 hour(s)
Light source equivalent to traditional bulb of 43 W
Total lumen output fixture 520 lm
Light color 2000-6500 Hue White Color Ambiance
Mains power 50-60 Hz
Fixture dimmable Yes
LED Yes
Built in LED Yes
Energy class included light source Built in LED
IP code IP20
Class of protection III – safe extra low voltage
Light source replaceable No
Product dimensions & weight
Height 7.9 cm

Length 15 cm

Net weight 0.625 kg

Width 15 cm
Battery information
Rechargeable Li-ion battery
Non–replaceable
Up to 3 hours of light
Charging time: 1,5 hour
Certificate of Origin
Made in Poland
Manufacturer Note
The Hue Bridge Excluded (Find in the Starter Pack) is required for operation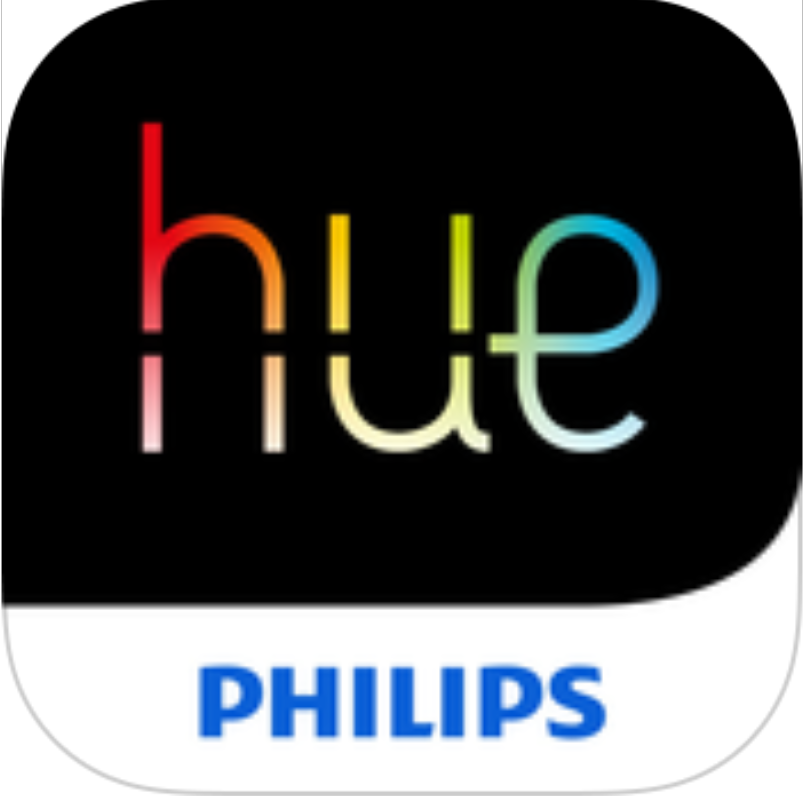 Philips Hue Apps – It is FREE!
Meet the hue app. The amazing way to control every Philips hue product in your home. All in the palm of your hand.
With hue, you'll see light in a whole new way. It lets you set the ideal lighting for every occasion. It's clever, intuitive and connected. It's a whole new experience.
We call it PERSONAL WIRELESS LIGHTING.
PERSONAL
Hue lets you express who you are, through the way you light your home.
WIRELESS
Hue can be wherever you want and you can access it whenever you want. Any room. Any space. All wirelessly, through your smart device.
LIGHTING
At its heart, hue is a lighting solution for the home. It's functional and practical. But it can also be emotive and inspiring. It'll change the way you think about home lighting. Forever.
REQUIREMENTS
Philips hue starter pack (bulbs + Bridge; Bloom + Bridge; Iris + Bridge; LightStrips + Bridge). Single bulbs, Friends of hue lamps, and hue tap can then be added, up to a maximum of 50 products per Bridge.
We want you to fully enjoy hue, but before start enjoying please read the privacy policy (http://www.meethue.com/privacy) and accept our terms and conditions (http://www.meethue.com/terms). If you have any questions or concerns, please have a look at our FAQ on meethue.com or contact us via the website. We are ready to answer your questions.