折扣!
產品 Products > 壁燈|Wall Lamp > 戶外防水壁燈 Outdoor Wall > 戶外天花燈 Outdoor Ceiling > 簡約天花吸頂燈 Simplicity > 浴室壁燈 Bath Wall > 浴室廚房天花燈 Bath & Kitchen Ceiling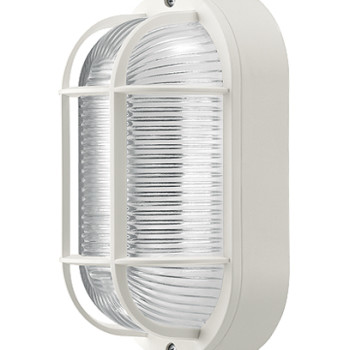 LB44121nh TARTARUGA OVAL 200 (IP44)(Display陳列品)
Brand: Lombardo
TARTARUGA OVALE 200
General Information

Type of installation
wall / ceiling
Product name
SCATTO – TARTARUGHE
Producer
Lombardo SpA
Design
Code
LB44121
Code E.A.N
8012680441211
Colour
White
Quantity for standard packaging
24
Dimensions
205 x 102 x 103
Characteristics

Light source
Megaman SLU114 (14W) E27 X 1 excluded
Insulation class
CL II
Degree of protection
IP 44
IK
IK 06 1J xx3
Lamp cap
E27 1x60W IAA
Standards and conformity marks
Technical description
Diffuser glass transparentIncandescent lamp – glass diffuser (with plastic coloured guard)Base made of technopolymer. Glass: transparent. Stainless steel screws.