折扣!
產品 Products > GU10 GX53 路軌燈|路軌射燈|Track Light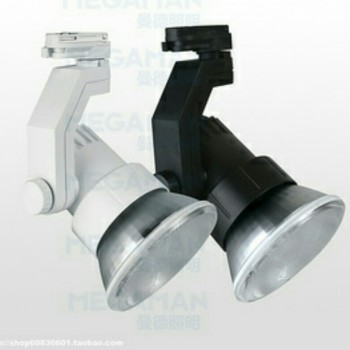 L0601TA LOFT PAR38 13W LED White/Black Track Light E27 28k/40k
Brand: Megaman
LED track light
LOFT Series – LOFT 吊頂式泛光燈系列
Adjustable Illumination Angle
Complemented with MEGAMAN REFLECTOR series, the LOFT series is fabricated to highlight your décor. Indulge in the advantages of crisp and clean bright light shed from these luminaires and enjoy the ultimate illumination at any location of your choice.
Color: Black/ White
Wattage: 15.5W LED
Megaman PAR38 : LR3213d-WFL
Lamp Base : E27
Reflector : PAR38 (Diffused Light Distribution)
Color Temperature to choose: 2800K黃光/4000k柔白光
Beam Angle: 35
Lumen : 1100lm
cd: 1600
CRI:>80
Length: 240mm
Diameter: 137mm
Lamp Diameter : 121mm
Rated Average Life: 15000hrs