---

Dear Customers,

Good day to you. Do you know how many times you will be in lighting store? The answer definitely is "Not many". The very first thing concerning about buying a light fitting for sure is the first sight. But you might not know much about it without any explanation on how bright it is, how it shines, how it works or how it matches your design. That's time wasting after bring it back home and with it installed but found them out not right.

As any designer will tell you, there is nothing more important to the look and feel of a room, than lighting. However beautiful your décor, however fabulous your furniture, without the right lighting, it can all look dull and cold. 

Safety issue – our main concern. We guarantee to bring you a reliable and safety brand of light fitting products that we selected from all over the world. We are specialising official PHILIPS lighting, European brands lighting, branded ceiling fans and contraction lighting. Our showroom, as pictures above, demonstrate massive ceiling fan displays for feeling the real breeze and most of PHILIPS lighting for visualizing the lighting effect. TriLight Zone is the zone that you could find your beloved light fittings and ceiling fans for every single one in your home. All our products have been justified by our merchandiser to make sure passing the safety requirement and good to choose from. And all products are under limited warranty by us or our dealers. Our goal is to give the best at competative price among all lighting store. We have our slogan, We light up your life !More Than Light! We would like to making sure each customer will have happy buying experience in our store. Once you remember you need lighting products and ceiling fans, please keep in mind that TriLight Zone is right here to serve you.

We, TriLight Zone, established in 2010, have only one unique store in Lai Chi Kok, Kowloon. We are selling Authorised PHILIPS home lighting products and ceiling fans which approved by Europe CE certificate or other safety approval authority on complying Hong Kong safety standard. Proof to be Authentic and Safety. Our website are www.TPLighting.hk / www.CeilingFan.com.hk / www.CeilingFan.hk. If you have any question, please contact our staff for more information.

Happy Hunting and Hope you would like our lighting selection,
Cheers
OUR MISSION:
Competitive price
Quality products
Rapidly reasonable response on issues
Happy consumer
Make a home feel like a home!
顧客們,
您們好!一生有多少次會進入燈飾店選擇心愛的燈飾或風扇吊燈!?不會太多吧!選擇燈飾的首要條件當然是喜歡與否,但沒有詳細了解燈飾本身具有的特點,是否足夠光線照明或出來的燈光效果,安裝後得出的結果或許事倍功半,時間也浪費了。室內設計師將會告訴您,燈光效果怎樣影響你的最終出來設計效果,錯誤的燈光將對怎樣美觀的傢俬及擺設最後將。產品安全也是我們所關心的,所以,我們必須嚴格甄選㥛具信心的品牌,所有產品均具有安全標準,供應給一樣關心安全第一的你。 本店是風扇燈/吊扇燈及歐洲品牌燈飾,飛利浦全線家居燈飾認可Outlet開倉專門店,我們專業團隊具備多年經驗,具備吊扇燈 / 風扇燈飾之專業知識,能為客戶提供免費資詢服務,為您們的屋子增添多一份美感免卻選擇錯誤之煩惱。陳列室備有數十款不同品牌、不同尺寸高度風扇燈/吊扇燈實物感受風力及光亮度、飛利浦LED燈、客飯廳房燈戶外燈供顧客參觀選購及提供優惠價安裝、保用服務。是全港唯一最多風扇燈/吊扇燈陳列室,全新更大過千呎陳列室即將投入服務,敬請勿切留意。我們之口號, We light up your Life ! More than Light !我們希望每位消費者都能擁有開心愉快的購物經歷,希望帶給每一伙朋友可用相宜價錢,擁有獨特之款式。如有關燈飾及吊扇產品,請記得我們 – 紅綠燈。 我們的期望:
具競爭力的價錢
有質數的產品
快速有效的回覆
愉快的消費者
希望顧客擁有比屋企更屋企的感覺

紅綠燈燈飾吊扇燈專門店及飛利浦家居燈飾開倉於2010年成立,只銷售已通過歐盟CE認證或其他國際性認證機構已評估安全之產品,保証正品正貨,安全可靠,享有由總代理保用,我們的網站是 www.TPLighting.hk / www.CeilingFan.hk / www.CeilingFan.com.hk。

希望您們會喜歡我們為您嚴選的燈飾產品,
---
Little thing about Tri-Light Zone 小城大事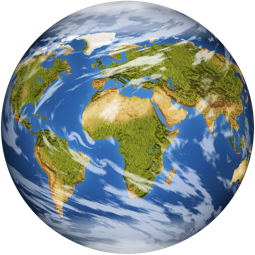 Ceiling fans have been in the market for decades. Everyone knows that electricity costs and global temperatures are continually rising. Using a ceiling fan is an advantage as it able to balanced interior temperature together with air conditioners which in turn saves energy and money, at the same times; it is decorative and functional. Tri-Light Zone Ceiling Fans are your one-stop ceiling fans and lighting service provider for all your air flow and lighting manipulation and environmental needs. Tri-Light Zone Ceiling Fans rapidly grew a sound reputation within Hong Kong's Ceiling Fans and Lighting industry and among its clientele.

吊扇已在市場上很多年。電力成本和全球氣溫不斷上升。使用吊扇將會是一個好處,因為它能夠平衡室內空氣調節從而節省能源和金錢,同時它是裝飾性和功能性。紅綠燈吊扇燈風扇燈是您一站式吊扇和照明服務供應商,為您處理所有關風扇和燈光環境方面的需要。紅綠燈吊扇燈風扇燈在香港迅速成長在行業及其客戶之間建立良好的信譽。
Something We could do 期望做到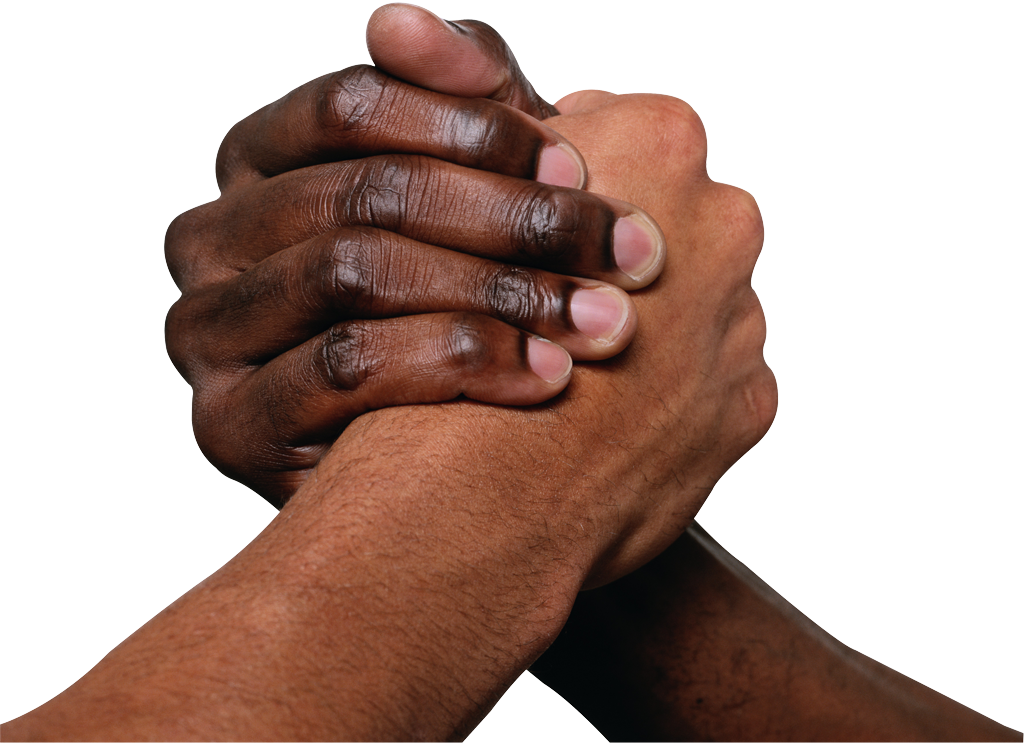 We offer the utmost competitive price and we are dedicated to provide only excellent and quality service with innovative design for all our clients at affordable price. We also offer an extensive range of quality products such as fans, lighting and other related lighting fixtures and constantly upgrade ourselves as we hope to present the latest and best designs of ceiling fans. We offer far more than what we have put in our website, do not hesitate to contact us if you do not find what you are looking for! Our friendly sales team will be more than happy to provide our services and advises to our valuable customers.

我們提供最有競爭力的價格,致力於提供卓越和優質的服務及創新的設計,為我們所有的客戶提供合理的價格。我們提供優質的產品如風扇,照明等相關設備,我們不斷提升自己,因為我們希望能夠展示最新和最好的設計。我們所提供的遠遠超過我們的網站內容,如果你沒有找到你所找的產品,請不要猶豫,聯繫我們!我們友好的銷售團隊會樂意提供我們的服務給尊貴客戶。
---
 We have English Speaking staffs
本店設普通話服務員
Nous avons representant de commerce en francais
網頁 Website :
www.TPLighting.hk
www.CeilingFan.hk
www.CeilingFan.com.hk
飛利浦認可全線家居燈飾 及 吊扇燈風扇燈飾專門店
OFFICIAL PHILIPS LIGHTING SHOWROOM and AUSTRALIA CEILING FAN SHOWROOM
by 紅綠燈燈飾公司 Trilight Zone Lighting Company
Solely owned by Trillion Products Limited 兆豐產品有限公司
Table Lamp, Floor Lamp, Ceiling Light, Pendant Light, Crystal Light, Recessed Light, LED lighting, Philips Lighting, VITA Lighting, Plumen light bulbs, Wever & Ducre, Fabbian Designer Lighting, SMC Ceiling Fan Lighting, Lucci Air Ceiling Fan, Fanaway Retractable Ceiling Fan, Fanmost Ceiling Fan Lighting, Selected Hunter Pacific Ceiling Fan Lighting, Kichler Ceiling Fan and Commercial Contraction Lighting Project. 檯燈, 地燈, 天花燈, 吊燈, 水晶燈, 吸頂燈, 飛利浦燈飾, VITA設計師燈飾, Plumen設計師燈飾, Fabbian設計師燈飾, Wever & Ducre設計師燈飾, SMC 吊扇/風扇燈, Lucci Air 吊扇/風扇燈, Fanaway 收合吊扇/風扇燈, Fanmost 吊扇/風扇燈, Selected Hunter Pacific 吊扇/風扇燈, Kichler吊扇/風扇燈。