As we are providing the lowest price on all lighting products, so that all price of our lighting products are not including delivery and installation. If customer chose a large size and/or complicated structure light fittings (Parallel installation/Wiring adjustment)and/or ceiling fans products, customer will be charged an extra cost depending on how difficulty or how big the size is the products, we will give our best quotation on these sort of products before customer commited the purchase.
*If complicated, special or heavy lighting installation service or special spot installation surcharges e.g. Parallell installation(*Box light)/outdoor/fall ceiling/metal or wooden frame/glass,tile,marble surface etc. (*Quote separately by providing on site pictures for our best quotation.)
因我們所有貨品均提供最高的折扣優惠,所以燈飾產品價錢並未包括送貨及安裝,大型燈飾或結構複雜或安裝需時(平衡安裝或吊燈電線調節)或風扇燈/吊扇燈可能收取額外安裝費用,若選購大型燈飾或結構複雜或安裝需時(平衡安裝或吊燈電線調節)或風扇燈/吊扇燈,本公司職員將會即時告知顧客有關費用,此費用按該燈飾產品之複雜性或大小而定。
*如複雜、特殊或重型燈飾安裝服務或其他特殊安裝位置: 如需平衡安裝(*如盒仔燈)/戶外/假天花/金屬或木架/玻璃,磁磚,石或鏡面 等等,請提供照片作準確報價。
(EMSD Registered Number – 機電工程處電力工程承辦商注册號碼 :026096)
Definition of Basic installation charges as below 基本收費定義如下 :
*基本安裝定義為10呎樓底以下,石屎天花及合EMSD規格的已接通電源及合EMSD規格的斷電裝置的電位(地點不包括離島區)
"Third Parties Installation Charges 第三方安裝服務" Hong Kong Island, Kowloon & N.T.  香港島,九龍及新界
HK$300- will be charged for basic installation and delivery, this charges included the first 3 TriLight Zone lighting items, HK$80 for each item on behind. Kindly note that to dismantle and/or remove the existing large size and/or complicated and/or heavy light fitting and/or existing ceiling fan will be charged HK$50- on each said item.
將收取$300基本安裝費連送貨合共可安裝三支燈飾, 其後每支$80。若顧客另有超大型和或結構複習和或重型之存在燈飾需要拆除,每項將收取港幣HK$50或以上(請提供照片作準確報價)。 *(只限本店出售之燈飾,OUTLET店特價品除外)
HK$100- Surcharge if ceiling height equal or over 10ft to 12ft.,if ceiling height higher than 12ft, please provide suitable height working platform.(*For single invoice ONLY) 天花高度等於或超過10呎至12呎$100-附加費,如天花高度超過12尺,請準備合適的工作平台。(*以單一發票計)
Remote distance location will be charged an extra delivery charges of HK$250 to Discovery Bay, HK$150 to Tung Chung and HK$100- to Ma Wan, charge for other locations not mentioned would be quoted individually. 偏遠地區送貨及安裝, 將會額外收取$250到愉景灣,$100到馬灣及$150到東涌, 其他地區請向店員查詢。
如顧客只需送貨,我們可代為安排GoGoVan流動裝置服務報價,以最公道送貨費送到顧客樓下。顧客如欲了解更多送貨服務,可在所有Apple或Android流動裝置免費下戴Apps或到以下GoGoVan相片連結桌面版。顧客需注意的是GoGoVan基本送貨費用並未包括隧道費,泊車費,橋費及上門費用。
If customer request delivery, we would arrange GoGoVan Apps estimation for the best and fair quotation. Please be reminded that the basic delivery quotation by GoGoVan is not included tunnel fee, parking fee, bridge fee and door to door charges. You are advised to seek more details and precise quotation by downloading the free Apps by any Apple and Android mobile devices or click on the GoGoVan picture link below to desk top GoGoVan version.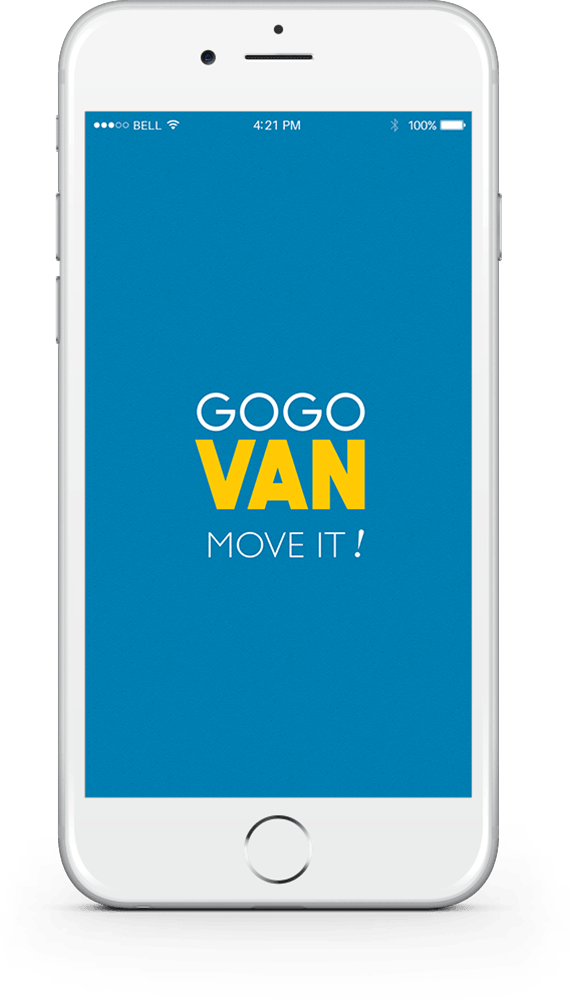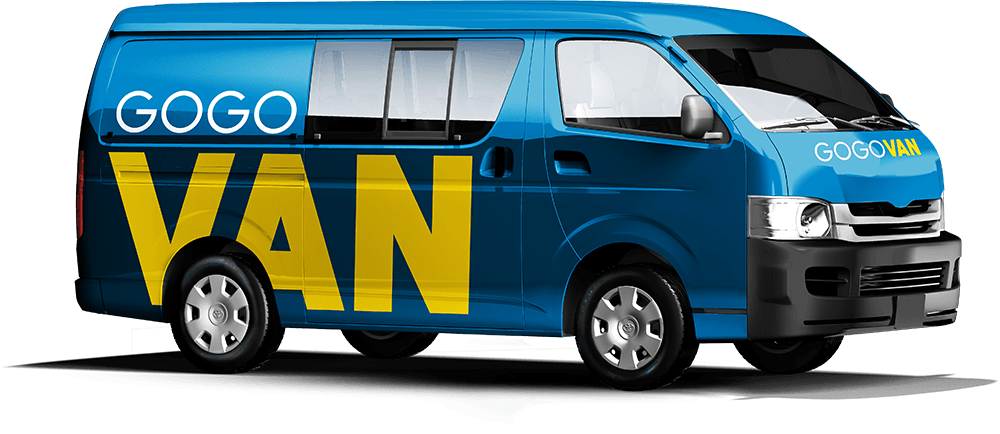 Important Message before you make a purchase 顧客購物前請務必細閱以下細則
Installation service of ceiling fan, light fittings only apply on ceiling height not over 10 feet high only on concrete surface with electric wired lighting point. An extra foot height and/or an extra extended wiring and/or not on an concrete ceiling installation will be estimated on site by our technician for further installation quotation. If ceiling height is over or just 10 feet high, customer must have to provide appropriate high ladder or working platform for our technician. An extra HK$100 will be charged on the single purchase invoice for the extended working time of our technician service.
吊扇燈/風扇燈/燈飾安裝服務只限樓底10呎或以下之混凝土天花燈位。如吊扇燈/風扇燈/燈飾需安裝位置非混凝土天花, 請預先通知店員或安裝技術人員, 需要另行報價。如安裝位置高於10呎客人須自備可提供合適工作之高梯或高空工作台及而導致工作人員之加長時間工作關係每張單需額外收取HK$100-。
Installation charges above (included free installation) are not including staircases charges. Please give prior advise to our sales if there is any staircases.
以上收費並未包括樓梯費, 如需上樓梯, 請預先告知店員
All products' pictures show in our internet store may vary in different from the actual products. You may if necessary see the display if any in our showroom for clarification of actual products.
所有於網上訂購之產品,產品實物可能與圖片有異,一切以實物為准,客人若有需要可以親臨本店陳列室觀看實物
Customer are advised to check and confirm the right items are delivered. If no one received the goods on the designated time and date, a return delivery charges HK$150- will be charged at customer own cost. Otherwise customer would be suggested pick up by their own at our store.
顧客請於收貨後驗收無誤。如於約定送貨或安裝時間無人驗收, 產品將會退回本公司貨倉, 如需要再送貨將會收取$150送貨費用。
Please note that all delivery charges and installation service only eligible for within Hong Kong SAR. And installation will only apply on single location and at the same designated time period. If customer requested to provide several times visit of deliverys or installations for one designated location, we will have to charge extra delivery or installaion cost initially.
提供之安裝及送貨服務只限於香港特別行政區內, 每張訂單只限一個地址及所有產品須於同一個預約指定時間安裝。若顧客需分次安裝或送貨,每次安裝或送貨須另付每次之安裝費用。
All items availability show on the internet store are subjected and based on our and/or distributor stock warehouse avaibilities. Unavaibable stock may need 7 to 30 days to be delivered to customers depending the shippment given by manufactory and/or distributor. and may subject to the discontinuity of certain items from manufacturer or distributor. If shippment days excess more than one month, we will at our best effort to inform you once the stock arrived at our warehouse.
所有店內產品之供應, 需根據供應商之存貨情況。如出現斷貨情況, 各種產品可能需要訂貨7至30天不等。若訂貨時間超過一個月,本公司會有專人通知客人。詳情可向店員查詢。
All our items specifications appear on our website are based on distributor's information. We have no obligation to change or return goods due to customers own mistake if items stated on the invoice are confirmed and paid. Customers are advised to seek more informations from our professional sales before placing orders. And price are subjected to be changed without notice on the website.
網頁內所有產品規格乃供應商提供之資料, 如有錯漏, 顧客不能以此原因退款或退貨。如需產品詳細資料, 可向店員查詢。所有產品價錢會隨時改變, 並不會預先通知。
Our products has NO RETURN, REFUND or CANCEL policy after good sold to by customers. Factory defects products will only be accepted exchange within good sold after 10 days, terms only valid with all original package material return together with the products. (ONLY applicable on never installed items)
本店貨物出門, 恕不退換, 顧客請於收貨時請點明收妥,本公司不會對已收貨品負上任何責任。如購買產品後發現有瑕疵, 請於10日內連同訂單、包裝紙盒及盒內所有配件, 到本店換取新貨(只限未曾安裝之貨品)。
If ordered good which has not been opened or installed are to be exchanged will be charged HK$100 for each item. Exchange value must not under the value of the return good, otherwise no difference will be refund.
如未拆包裝之產品需要換貨, 本店將每件收取$100行政費。如更換款式之金額低於原來之金額, 差額將不會退還。
Any good condition opened or installed products are not eligible for exchange.
所有已拆開包裝及已安裝之產品, 一律不可更換及退款。
All issued invoice, whether thru internet order, email order or in-store order, will only valid after initial payment has been settled within 7 days of invoice issued. Otherwise invoice will be voided without prior notice.
所有訂單, 不論於店內、網上及電郵落單, 需於開單後7天內付訂金, 否則當取消訂單而不會預先通知。
All ordered invoice are required at least 50% of total sum deposit to be proceed in order to confirm the order in store or internet purchase.
顧客需付不少於50%總金額作為訂金, 以確認訂單。
All ordered goods / issued invoice whether paid or not paid will be ONLY vailded store in our warehouse for maximum four months, otherwise goods will be sold to other parties without prior notice or an extra storage charges may apply. If customer need longer pick up time or postpone installation date, please kindly inform our customer service officer.
所有已訂之產品, 最多可存放於本店4個月。逾期訂單之產品將會重新出售, 所付之訂金將會被沒收, 而不會另行通知。如顧客需要加長交貨期, 請預先通知店員。
Customer should give at least 10 days prior notice for confirmation of date of delivery or installations.
顧客請於不少於10天前通知店員送貨或安裝日期, 以便店員安排工作日程。
All our brand name products are from authentic local distributor, products will have limited warranty provided by distributor or us. Details please refer to product menu.
本店代理之所有香港行貨產品, 均提供相關牌子香港總代理之保養服務, 詳情可參考產品目錄或向店員查詢。
All terms and conditions are subjected to be changed at anytime without prior notice by Trilight Zone or Trillion Products Limited.
本公司有權更改以上條款而不會預先通知, 及對以上條款有最終決定權。
CEO
TriLight Zone 紅綠燈
Solely owned by Trillion Products Limited