產品 Products > E27 LED 大縲絲頭 > 飛利浦燈泡 PHILIPS Light Bulb > PHILIPS HUE Smart Lighting 飛利浦 HUE 智能燈飾 > 智能燈飾 Smart Lighting > 智能燈泡 Smart Bulbs
"PHILIPS HUE 2.0″ 10W LED x3 E27 22k-65k+RGB Starter Kit with Wifi Bridge(停產Discontinued)
Brand: PHILIPS Lighting 飛利浦燈飾
HUE 2.0 Starter Kit included 3x E27 HUE Bulbs
Can work with HomeKit, Please download right here
---
Paint with light
Play with light and choose from 16 million colors in the Hue app to match the light to your mood. Use a favorite photo and re-live that special moment with splashes of light. Save your favorite light settings and recall them whenever you want with the tap of a finger.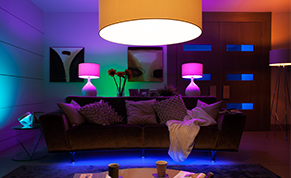 ---
Sync lights with movies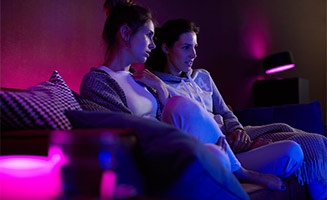 Extend your TV viewing experience to the whole room or lift your gaming experience to the next level. Download a the third party apps and discover the amazing things you can do with Philips Hue.
---
Sync lights with music
Sync light to your favorite music and enjoy every beat to the fullest. Transform any room into a dance floor and see how light reacts to your music. Download a the third party apps and get the party started with Philips Hue.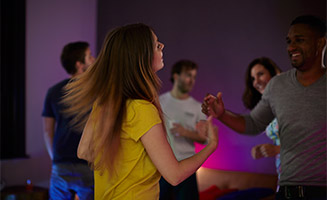 ---
Apple HomeKit compatible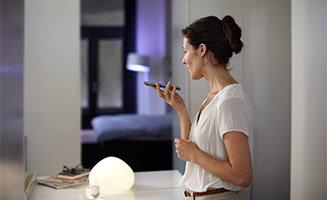 The Philips Hue white and color ambiance starter kit is compatible with Apple HomeKit technology. Ask Siri to turn on or dim your lights or recall presets without touching a single button. Via third party apps you can even link your lights to other Apple HomeKit enabled devices.
---
Create your ambiance
Set the right ambience for any moment with a range of beautiful, natural white light. Use the app to set any shade of white light, from cool energizing daylight to relaxing warm white light. So set the mood. Change the ambience. Feel different. Feel better.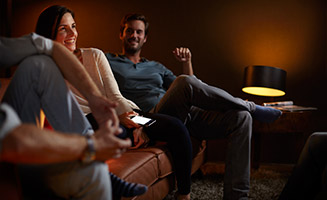 ---
Light for your well-being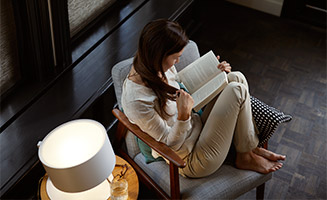 Light influences our mood, behavior, alertness and routines. Through the app, you can set the light that is optimal for your moment. Philips Hue helps you to energize, concentrate, read and relax. Customize your daily routines into moments you can enjoy. Set the mood. Change the ambiance. Feel different. Feel better.
---
Wake-up
Ease your sleeping routine and wake up gently for a fresh start of each day. Philips Hue will help get you out of bed in a nice way. The gradually increasing light intensity gives you the feeling you are waking up naturally with sunlight – rather than the rude awakening of an alarm ringing.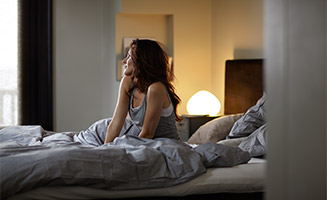 ---
Light schedules for home automation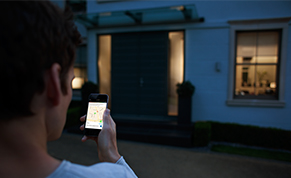 Philips Hue can make it seem like you're home when you're not, using the schedule function in the Philips Hue app. Set the lights to come on at a pre-set time, so the lights are on when you arrive home. You can even set rooms to light up at different times. And of course, you can let the lights turn off gradually in the night, so you never have to worry whether you've left any lights on
---
Away-from-home control
You can control your lights remotely wherever you are. Check if you have forgotten to switch your lights off before you left your home, and switch them on if you are working late.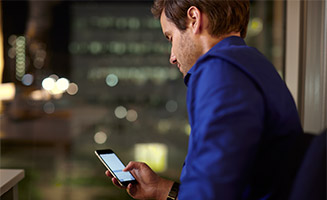 ---
Comfort dimming
Experience guaranteed smooth dimming with Philips Hue. Not too bright. Not too dark. Just right. No need for wires, an electrician or installation.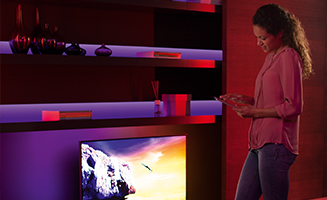 ---
Smart control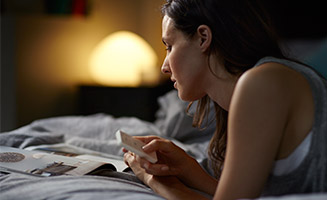 Connect your Philips Hue lights with the bridge and start discovering the endless possibilites. Control your lights from your smartphone or tablet via the Philips Hue app, or add switches to your system to activate your lights. Set timers, notifications, alarms, and more for the full Philips Hue experience.
 Manufacturer Note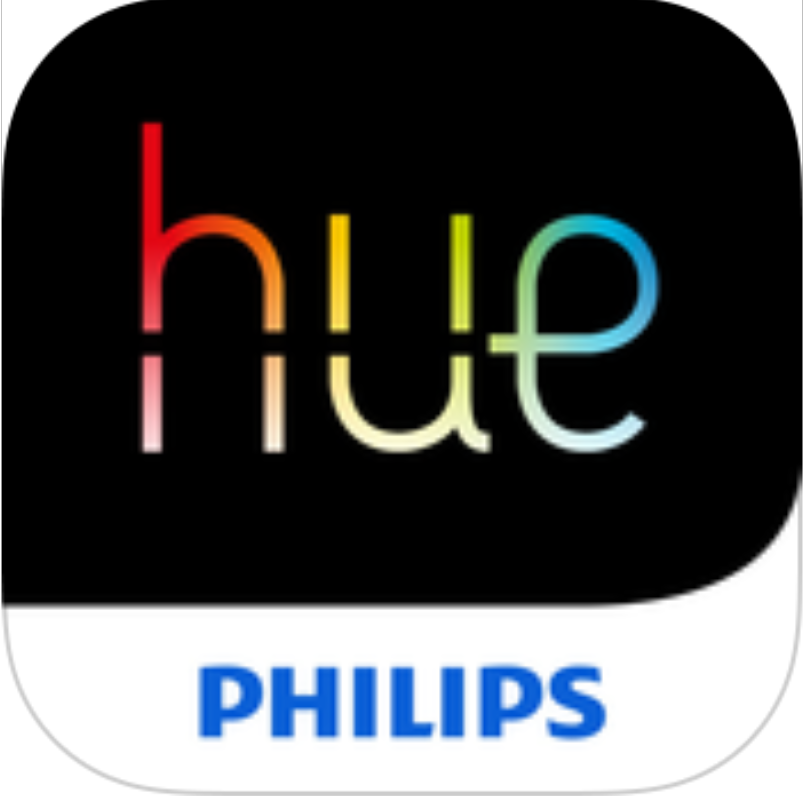 Philips Hue Apps – It is FREE!
Meet the hue app. The amazing way to control every Philips hue product in your home. All in the palm of your hand.
With hue, you'll see light in a whole new way. It lets you set the ideal lighting for every occasion. It's clever, intuitive and connected. It's a whole new experience.
We call it PERSONAL WIRELESS LIGHTING.
PERSONAL
Hue lets you express who you are, through the way you light your home.
WIRELESS
Hue can be wherever you want and you can access it whenever you want. Any room. Any space. All wirelessly, through your smart device.
LIGHTING
At its heart, hue is a lighting solution for the home. It's functional and practical. But it can also be emotive and inspiring. It'll change the way you think about home lighting. Forever.
REQUIREMENTS
Philips hue starter pack (bulbs + Bridge; Bloom + Bridge; Iris + Bridge; LightStrips + Bridge). Single bulbs, Friends of hue lamps, and hue tap can then be added, up to a maximum of 50 products per Bridge.
We want you to fully enjoy hue, but before start enjoying please read the privacy policy (http://www.meethue.com/privacy) and accept our terms and conditions (http://www.meethue.com/terms). If you have any questions or concerns, please have a look at our FAQ on meethue.com or contact us via the website. We are ready to answer your questions.
Product specifications
Bulb Information
E27 single contact medium
Screw base fitting 10W
A19 form factor
15,000 Hrs lifetime
80 CRI from 2000–4000K
Light Output
Functional white light
16 million colours
All shades of white, from warm to cold color temperatures
Dimming only via RF down to 5% (no external dimmer)
Beam angle –160° ± 20°
Lumen Output
800 lm @ 4000K
570 lm @ 3000K
342 lm @ 2000K
550 lm @ 6500K
80 lm/W luminous efficacy @4000K
>80 CRI from 2000–4000K
Bridge
Max 50 bulbs per bridge
Power consumption: 250mA max
Zigbee Light link protocol 1.0 certified
Frequency band 2400–2483.5 MHz
100 mm diameter; 25 mm height
Desktop or wall mounted
Software upgradable
Power Output
220–240 V AC / 50–60Hz
Output voltage: 5 V DC 600mA
Standby power: 0.1 W max
Environmental
Operational temperature: -10°C – 45°C
Operational humidity: 5% < H < 95%
Whats Supported
iOS 8.0 and upwards on iPhone 4S, 5, 5S, 6, 6 Plus
For Home Kit compatibility only iOS 9.2
iPad 2, 3rd and 4th generation
iPad Air 1, 4
iPad Mini 1, 2, 5
On Test
Android 2.3 and upwards on:
Galaxy S2, S3, S4, S7
Google Nexus 5, Motorola Nexus 6, Google Nexus 9
Note, Note 2, Note 3, Note 6
OnePlus One
HTC One
Sony Xperia Z5
In The Box
100–240 V AC / 50–60Hz
Output voltage: 5 V DC 600mA
您可能也喜歡…