折扣!
產品 Products > E14 LED 細縲絲頭 > 飛利浦燈泡 PHILIPS Light Bulb > 飛利浦 HUE 智能燈飾 PHILIPS HUE Smart Lighting > 智能燈飾 Smart Lighting
"PHILIPS HUE" 6W LED E14 RGB 22k-65k Color
Brand: PHILIPS Lighting 飛利浦燈飾
HUE E14 HUE White Ambiance RGB Bulbs
Can work with HomeKit, Please download right here
---
Sleep better and wake up refreshed
Philips Hue will help get you out of bed the way you like it, helping you start your day feeling refreshed. The light brightness increases gradually mimicking the effect of sunrise and helps you wake up naturally, instead of being woken up by the loud sound of an alarm clock. Start your day, the right way. In the evening, the relaxing warm white light helps you to unwind, relax and prepare your body for a good night's sleep.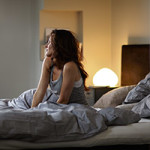 ---
Brighten up your days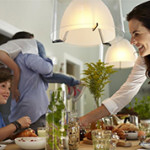 Light influences our mood, behaviour, alertness and routines. Philips Hue white ambiance helps you to feel better and allows you to customize your daily routines into moments you can enjoy. Feel the difference.
---
Relax
Put your feet up and relax with the soft glow of white light for the perfect end of the day. Relaxing white light will help you to unwind in the evening and sleep better at night.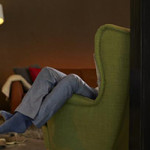 ---
Concentrate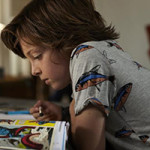 Stay focused with a finely tuned bright white light that will help you get things done quickly and efficiently without distractions, no matter if you're studying for an exam or working from home. The right light can also help you pick the perfect and look your best.
---
Create your ambiance
Set the right ambience for any moment with a range of beautiful, natural white light. Use the app to set any shade of white light, from cool energizing daylight to relaxing warm white light. So set the mood. Change the ambience. Feel different. Feel better.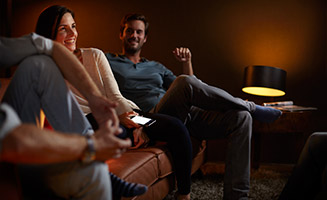 ---
Feel Energised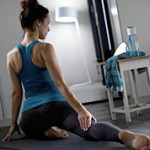 Skip your morning coffee and get ready for the day with cool, bright white daylight that helps to energise your body and mind. Perfect for those moments when you need a kick start or when your batteries are running low.
---
Reading
Lose yourself in your favourite novels for hours on end with Philips Hue. It gives you the right white light for a perfect read.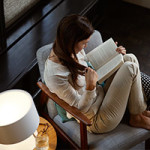 ---
Create Your Ambiance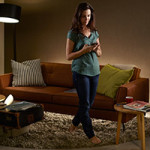 Set the right atmosphere for any moment and decorate your home with warm to cool white light. Enjoy different styles throughout the year, no matter if it's the crisp white light reminding you of a spring breeze, the warm white light of a summer sun, or the ice cool daylight of winter.
---
Control via your smart device
Connect your Philips Hue lights with the bridge and start discovering the endless possibilities of the system. Control your lights from your smartphone or tablet via the Philips Hue app, or add switches to your system to activate your lights. Set timers, notifications, alarms, and more for the full Philips Hue experience.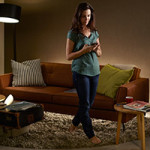 ---
Hue dimmer switch included
Control your Philips Hue lights without using your smartphone or tablet. With the included wireless switch, you can turn your lights on/off, switch between 4 pre-set light settings, and dim to the right brightness. Via the Philips Hue app you can configure the switch and add your favourite Philips Hue light scenes. Installation is quick, simple and hassle-free. Just attach the switch anywhere you want, using screws or the adhesive tape on the back plate.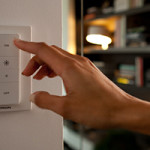 ---
Connects to your wearable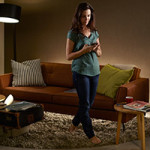 Connect Philips Hue to your wearables and unlock features that help your daily life. Philips Hue already connects with Apple Watch, Android wear, Pebble, and various popular fitness trackers through IFTTT such as Fitbit and Jawbone. This allows you to turn on the lights automatically when you start to wake up, or when you've reached your sleep goal for the night.
---
Light schedules for home automation
Philips Hue can make it seem like you're home when you're not, using the schedule function in the Philips Hue app. Set the lights to come on at a pre-set times, so the lights are on when you arrive home. You can even set rooms to light up at different times.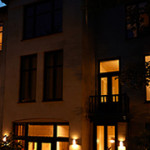 ---
Away-from-home control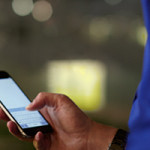 You can control your lights remotely wherever you are. Check if you have forgotten to switch your lights off before you left your home, and switch them on if you are working late.
---
Comfort dimming
The Philips Hue white and color ambiance starter kit is compatible with Apple HomeKit technology. Ask Siri to turn on or dim your lights or recall pre-sets without touching a single button. Via third party apps you can even link your lights to other Apple HomeKit enabled devices.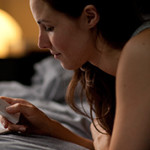 ---
Apple HomeKit compatible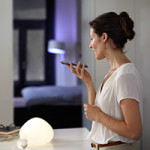 The Philips Hue white and color ambiance starter kit is compatible with Apple HomeKit technology. Ask Siri to turn on or dim your lights or recall pre-sets without touching a single button. Via third party apps you can even link your lights to other Apple HomeKit enabled devices.
---
Works with nest
Philips Hue works with Nest to make your home more comfortable and more responsive to you and your habits. Connect your Philips Hue lights to your Nest Cam, Nest Learning Thermostat and Nest Protect. When Nest knows you're leaving, your Philips Hue lights will automatically switch off gently. While you are away, we'll make it seem like you are at home by switching your lights on and off to mimic your presence. It's all about giving you peace of mind. Learn more at meethue.com/nest.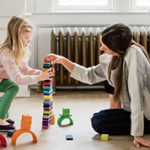 ---
Apps we like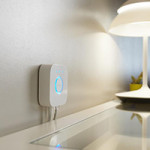 Curious to find out what other amazing things you can do with Hue? Hue-loving developers and fans from across the world have come up with great ideas and apps. Some of these third party apps help your daily routines. Give it a try and see what they can do for you. Sunn for Philips Hue: helps improve sleep at night and alertness during the day by keeping your body clock (circadian rhythm), in sync with nature. Sunrise and Sunset for Hue: transform your Philips Hue lights into your own personal Sun Sleep Cycle alarm clock: analyzes your sleep and wakes you in the lightest sleep phase Sleep as Android: Smart alarm clock with sleep cycle tracking. Wakes you gently in optimal moment for pleasant mornings.
---
 Manufacturer Note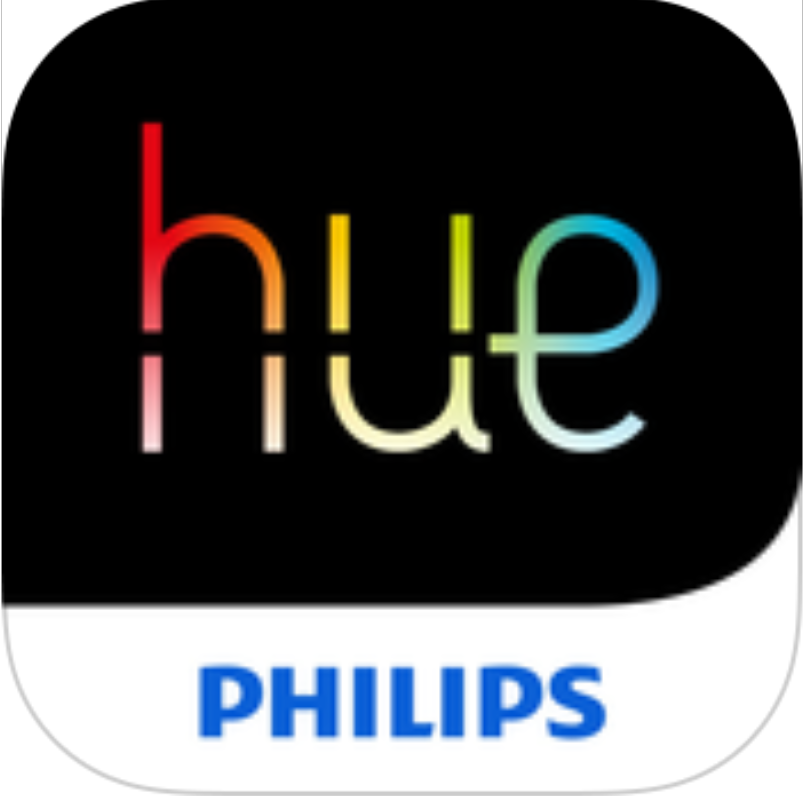 Philips Hue Apps – It is FREE!
Meet the hue app. The amazing way to control every Philips hue product in your home. All in the palm of your hand.
With hue, you'll see light in a whole new way. It lets you set the ideal lighting for every occasion. It's clever, intuitive and connected. It's a whole new experience.
We call it PERSONAL WIRELESS LIGHTING.
PERSONAL
Hue lets you express who you are, through the way you light your home.
WIRELESS
Hue can be wherever you want and you can access it whenever you want. Any room. Any space. All wirelessly, through your smart device.
LIGHTING
At its heart, hue is a lighting solution for the home. It's functional and practical. But it can also be emotive and inspiring. It'll change the way you think about home lighting. Forever.
REQUIREMENTS
Philips hue starter pack (bulbs + Bridge; Bloom + Bridge; Iris + Bridge; LightStrips + Bridge). Single bulbs, Friends of hue lamps, and hue tap can then be added, up to a maximum of 50 products per Bridge.
We want you to fully enjoy hue, but before start enjoying please read the privacy policy (http://www.meethue.com/privacy) and accept our terms and conditions (http://www.meethue.com/terms). If you have any questions or concerns, please have a look at our FAQ on meethue.com or contact us via the website. We are ready to answer your questions.
Product specifications
Bulb Information
Philips Hue RGB Ambiance
E14 candle (39 x 117mm)
E14 single contact
B39 form factor
Wattage 6W
450 lm @ 4000k
25,000 Hrs lifetime
50.000 shades of white, from warm to cool white
Whats Supported
iOS 8.0 and upwards on iPhone 4, 4S, 5, 5S, 6, 6 Plus
For Apple HomeKit compatibility only iOS 9.0
iPad 2, 3rd and 4th generation
iPad Air 1, 2
iPad Mini 1, 2, 3
iPod touch 5th generation
On Test
Android 2.3 and upwards on:
Galaxy S2, S3, S4, S5
Google Nexus 5, Motorola Nexus 6, Google Nexus 7
Note, Note 2, Note 3, Note 4
OnePlus One
HTC One
Sony Xperia Z3